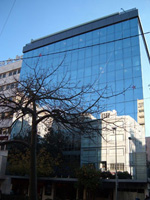 Offices
Lawbird Legal Services S.L. provides legal advice and services to a wide range of clients from the United Kingdom, Ireland, the United States and many other countries around the world. The head office in Marbella is supported by a talented team comprised of experienced lawyers, paralegals and administrative staff. This team of dedicated employees is the backbone of this ethical and longstanding company.

Our mission is to become the most trustworthy and reliable English-speaking law firm in Spain, delivering a hassle-free, independent service of the highest quality and best value, whilst providing customers with full support and assistance enabling them to conduct any personal or business activity in Spain with confidence.

We have committed ourselves to provide the best possible service to our clients, and therefore we avoid any sort of business relationship that may compromise our independency. We work by a code of solid ethics and strong values.

Check the testimonials our clients write.
Latest News about Lawbird