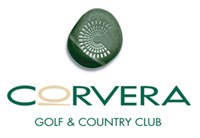 Summary
We have been approached and retained by a number of property buyers at the Corvera Golf & Country Club to advise them on a proposed legal action against the developer for breach of contract. Having conducted a study of the case and concluded that there are sufficient grounds to file a claim, we are offering buyers to join a group action to request the judge to uphold contractual rescission operated previously by means of a notarial deed of contractual cancellation.
We are offering a discounted legal fee structure which is progressively reduced as more claimants join in this action.
You can register with us if you are interested in pursuing this action with our firm. By registering with us you are not committing yourself to our legal representation service but only indicating that you may have an interest. We will let other potential claimants know the number of people interested in joining this action so as to know the applicable legal fee.
Documents
Corvera FAQ
Links