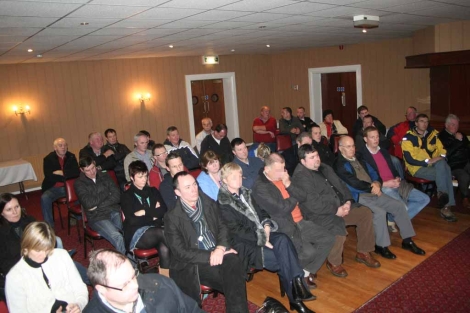 El Mundo reports today on the case of a hundred or so purchasers from Northern Ireland who between them paid 6 million € in deposits in the years 2005 and 2006 for 350 apartments in the Estepona Beach and Country Club, via the British real estate company, Ocean View Properties.
The newspaper brought some 70 families of those affected to a meeting in Belfast where the Marbella lawyer, Antonio Flores, from the company lawbird.com explained that the urbanisation was promoted by the Spanish company Sun Golf Desarrollos Inmobiliarios S.L.
The lawyer explained that there was a 'commercialisation agreement' between Sun Golf and Ocean View, under which the latter was to pay commissions to the former for the collection of deposits. Ocean View also found lawyers in both Spain and the U.K. to represent them and recommend the promotion.
Lawbird now has the idea of starting legal action in the Estepona courts, although they have not ruled out starting proceedings in the National Court because the single administrator of Sun Golf, Ricardo Miranda Miret, has his headquarters in Madrid, and the Ocean View representatives are based in Britain.
Similar frauds to the Estepona development are alleged to have been carried out in Morocco and the Dominican Republic.
The Northern Ireland victims have called for a meeting with the N.I Prime Minister, Peter Robinson, over the matter, and have also lamented the lack of coverage of the case in the Ulster media.
El Mundo prints statements from many of those defrauded, who say they were told the LTA British Tennis Federation were to invest, and that they were told that Disney World was going to Estepona.

Original Story: José Carlos Villanueva | El Mundo – Un centenar de familias irlandesas, víctima de una estafa inmobiliaria en Estepona
English Translation Courtesy of Typically Spanish.
Links to News Articles
Television
Canal Sur Noticias 13-12-2010