A British poker player who has previously been convicted for fraud has reportedly gone missing after being embroiled in a multi-million pound scam.
Nigel Goldman, 56, who is said to count Princess Diana's former lover James Hewitt and Sir Mark Thatcher as his friends, is sought by lawyers following claims he scammed investors out of millions of pounds using a Ponzi scheme – where old investors embezzle money put in by new ones. Goldman, who boasts of having paid for the title 'Sir', has twice been convicted of fraud in the UK, which he then wrote about in his 2012 autobiography High Stakes: How I Blew £14 million. It is now claimed the businessman has gone missing from his mansion in Marbella amid claims that clients who invested in one of his schemes are out of pocket by at least €3.5m (£2.5m). Antonio Flores, the lawyer representing Goldman's clients, told the Independent: "I think he's not done anything of what he said he would be doing – invest the money for people. "I think he's just had a classic vulgar Ponzi scheme, where he just dips in [to the money] whenever he feels like it and pays out clients who shout the loudest." Flores added he believes Goldman has "acted totally outside of any regulation".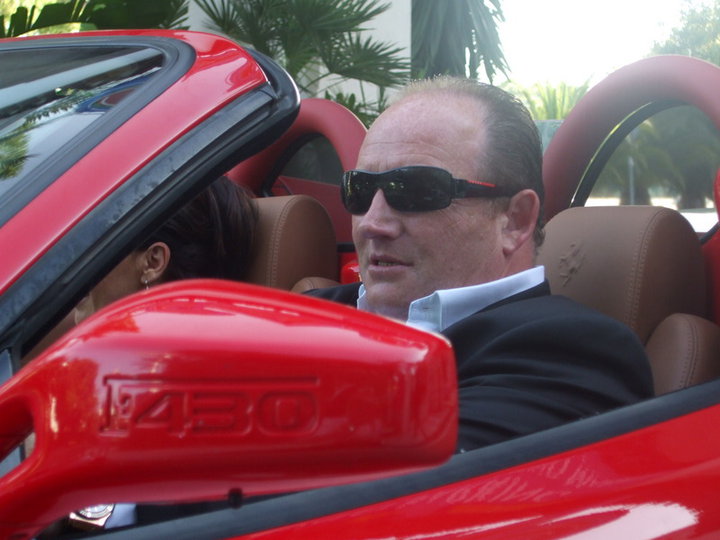 Flores said that the full amount of money Goldman owes could be far higher than the initial estimate, as he believes as many as 75% of his potential victims have yet to come forward. The lawyer added that police have not yet issued an arrest warrant for Goldman, but they are "not far from doing that". Goldman has denied any wrongdoing and claims this time he has been the victim of a scam, along with his clients. According to the Birmingham Mail, before Goldman disappeared, he texted a friend with the message: "Things started to go wrong just over a year ago. It seems some of my brokers turned out to be running a Ponzi scheme with everyone's money. Since then I have been playing catch-up. "I did not set out to be a thief." Giles Brown, a journalist for ex-pat newspaper The Olive Press, said: "Nigel is a rogue. Shake his hand and you count your fingers afterwards – but he always kept good company, he knew his wine and cigars and was impeccably dressed. "Now he's vanished, leaving behind the furniture and three cats." According to a fellow poker player, who did not wish to be named, Goldman may be in Morocco as he had spoken to him while he was in the north African country in early January. "Unbeknown to me, he was on his toes," he said.