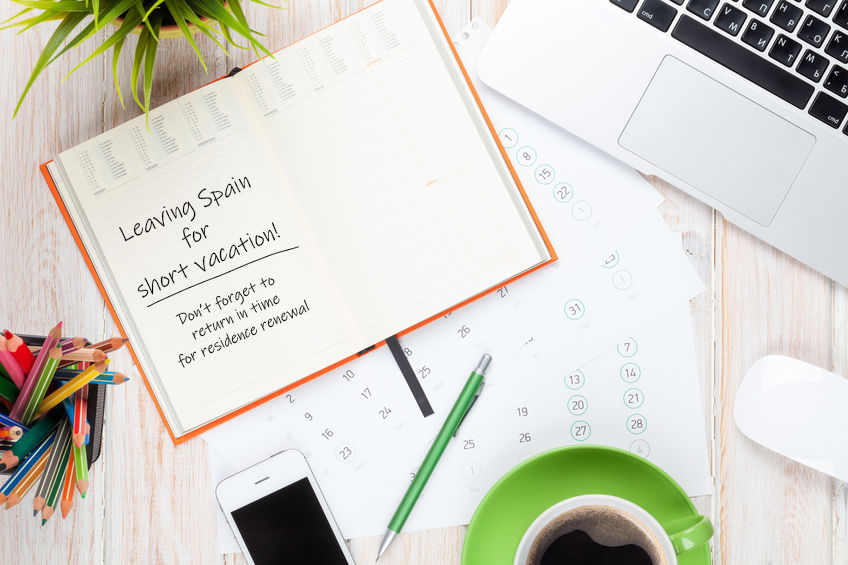 One of the most common causes of rejection by the Spanish authorities when it comes to renewing a residence permit is directly related to the failure of the applicant to comply with the minimum stay requirements that Spanish law dictate.
A temporary residence permit application allows a person to stay in Spain for more than 185 days per year during a maximum period of 2 years. These temporary residence permits can be renewed once 2 year period has passed, but only if you spend at least 185 days in Spain within each year, which is the minimum stay requirement set by Spanish law for temporary residence permits.
Another important time limit to consider is the maximum period of time you can spend out of Spain when applying for permanent residence. As a temporary resident, you will be eligible to apply for a permanent residence card once you have been a legal resident in Spain on a continued basis for 5 years (provided that other financial requirements are met). During these 5 years, the sum of all the days you will have spent outside of Spain should not exceed a total of 10 months. When this is not met, we recommend our clients to apply for an extraordinary renewal of their residence permit (which is an additional two-year temporary residence permit extension), in an effort to accumulate enough days during this time to finally meet the permanent residence minimum stay requirement.
It should also be noted that once you are a permanent resident, an absence of 12 months or more will lead to the cancellation of the residence card validity.
We cannot but emphasize the importance of this minimum stay to keep your residency status or be able to apply for a new one. As a matter of fact, it is one of the main reasons for a rejection in immigration applications. Some time ago, Spanish immigration officers would have a more relaxed attitude towards the actual compliance of this requirement. However, this is no longer the case, and they will thoroughly examine all the entry and exit stamps on your passport.
Despite the above, the current Immigration regulations stipulate exceptional cases that would serve as a justification of a prolonged absence and that would not lead to a renewal rejection: Force majeure reasons, illness, natural catastrophes and accidents.