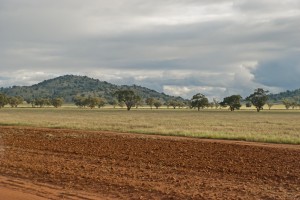 A Court in Madrid has ordered that "Caja de Ahorros de Murcia" is liable to return over €400,000 in deposits paid by British investors in the failed Urbanizadora Costa Palatinum/Proyectos Antele resort.
In a post written almost 4 years ago, we dubbed this developer "civil swindler" for taking deposits to finance an off-plan development that were never used for its intended purpose, in our opinion, fraudulently.
Consequently Lawbird Legal Services, represented by Roberto Leiro, sued the developer in a Criminal Court in Murcia hoping that the Judge took notice of the fact that whilst the construction of this development was being aborted –with no mention of returning deposits- a newer project was being proposed in…Venezuela.
As was the case, the Judge took no notice and the case was dismissed. However, the ruse had worked for us as the developer made full disclosure and submitted revealing documents that were otherwise out of our reach: a general bank guarantee issued by Caja Murcia to guarantee the Costa Antele Aparthotel and several bank account statements.
With this document in hand, we filed a case in Madrid (avoiding where possible Murcia) against Caja Murcia demanding the return of off-plan deposits, based on the 57/1968 Act on Off-Plan Property Down Payments, as it was our understanding that:
A recent Supreme Court ruling had concluded that for the 57/1968 Act to apply, the off-plan property should be used for family living accommodation purposes, whether temporary, accidental or circumstantial.
The developer had voluntarily submitted to the 57/1968 Act by producing a general bank guarantee that specifically referred to the Act.
The Court, on hearing the parties, upheld our allegations and ruled in favour of our customers, ordering Caja Murcia to make a full refund of the capital, plus interest. What are the conclusions to be drawn from this ruling? A few, and not just legal:
Most Courts are rejecting 2 defense arguments used by financial institutions who refuse responsibility on grounds that deposits were not paid into the "special bank account", or that claimants did not have an individual policy.
Buyers in this development now have an opportunity to seek relief by filing against Caja Murcia, on the basis of documentation we hold and the conclusions of this rulings. We are unsure however whether claimants who already sued the bank and lost their cases would be able to "revisit" the matter and sue again, by submitting new fresh allegations.
It is recommendable to avoid suing in Murcia, or its neighbouring province, Alicante. Both jurisdictions have, in our opinion, a large density of bank/developer-friendly Judges who are becoming known for their bank-liability-exoneration-rulings, and also developers.
Roberto Leiro will now issue enforcement proceedings for recovery of the deposits, a faily uncomplicated process considering that technically banks are mostly a "liquid asset" and tend to pay up promptly.
Have you been caught out in the Urbanizadora Costa Palatinum/Proyectos Antele fiasco? If so, contact us.