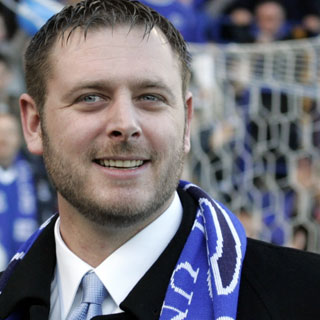 The British and Irish victims will tell a judge at Marbella court how MacAnthony's company MRI failed to deliver over half a million euros of furniture to them.
Judge Juan Carlos Palma Diaz is investigating whether the Peterborough Chairman should face charges of 'fraud'.
"The claimants have been ordered to come to Spain as the judge wants to depose them, together," explained lawyer Antonio Flores, who is representing the claimants.
"It is an exceptional request and a special room to fit them all is going to have to be arranged.
"This is bad news for MacAnthony," explained the boss of company Lawbird.
"The next step is to see if he wishes to settle."
The alleged victims – who filed a claim in Madrid in June – accuse MacAnthony, 35, of keeping 600,000 euros which they paid for furniture packages for homes in Bulgaria, Turkey and Morocco.
MacAnthony faces legal action alongside his former chief executives Michael Liggan and Dominic Pickering for 'theft by swindle and misappropriation of funds'.
All three have consistently denied any wrongdoing.
The hearing is set to take place in January 2012.