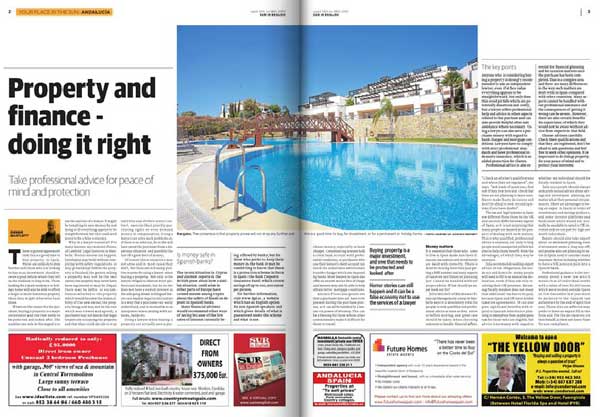 There is general agreement that this is a good time to buy property in Spain. Prices are unlikely to drop further and those who are looking to buy as an investment should receive a good return when they sell in the medium to long term. Those looking for a main residence or holiday home will also be able to afford a larger or more luxurious property than they might otherwise have done.
Whatever the reason for the purchase, buying a property is a major investment and one that needs to be protected and looked after. The number one rule in this regard is to use the services of a lawyer. It might be tempting to save money by not doing so if everything appears to be straightforward, but this could well prove to be a false economy.
Why is a lawyer essential? For many reasons, says Antonio Flores, of Lawbird Legal Services in Marbella. Horror stories can happen.
[..]
Download the PDF for further reading: